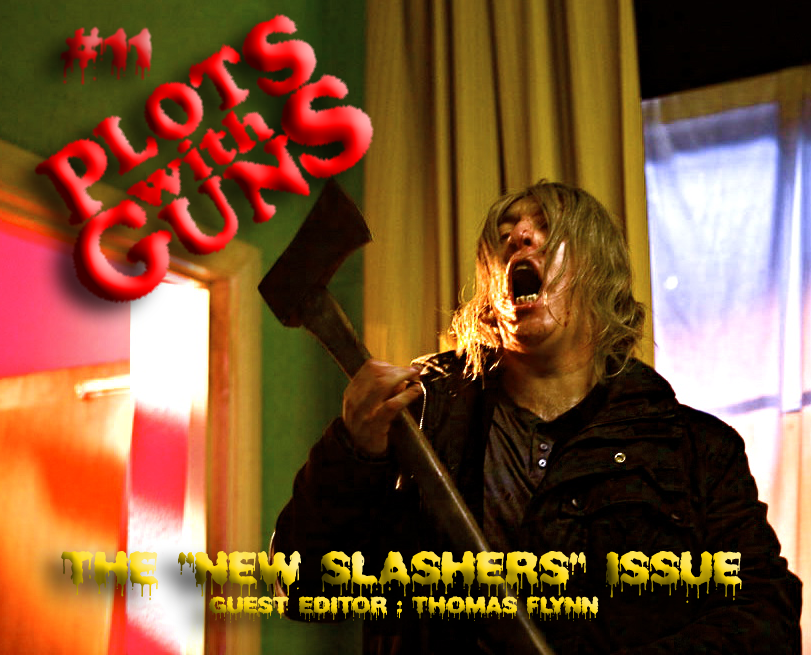 EDITOR: ANTHONY NEIL SMITH
GUEST EDITOR FOR "NEW SLASHERS": THOMAS FLYNN
ASSISTANT EDITORS:
GONZALO BAEZA (gbaeza AT gmail.com)
MARTY McCABE (martybmccabe AT gmail.com)
ERIK LUNDY (erikjlundy AT yahoo.com)
GUEST LAYOUT FOR "NEW SLASHERS": RON EARL PHILLIPS
PLOTS WITH GUNS is an online literary journal for noir & transgressive fiction,
as long as it has a gun in it somehow, some way.
Minimum Word Count: 2000 // Maximum word count: 10000
No pay, but if accepted, the Editor owes the Author
a drink next time he sees him or her.
Submit work as docx, doc, or rtf to the assistant eds' email addys above. They will let have their say before Smith takes a final look and makes a decision.
PHOTO CREDITS
"Tick" features HE by Creep Creepersin
"Bloodshovel" features The Cook by Mark Hengst
"Electra Complex" features Ding Dong Dead by Creep Creepersin
"Tommy Gaffney's Personal Horror Show"
features Chaos by Stephen Wozniak
"Kappa Kappa Carnage" photo features Laura Draper
by Matthew C. Funk and Jimmy Callaway
"Harvest of Horns" features photo by Shannon Lark
"The Last Good Samaritan"features photo by Anthony Neil Smith
"The Oasis" features Legend of Suzi by Suzi Lorraine
Cover art features The Axeman from Dread by Tony DiBlasi